If you enjoy jazz then come and join us at our next gig.
We're always playing somewhere and you're sure to enjoy yourself.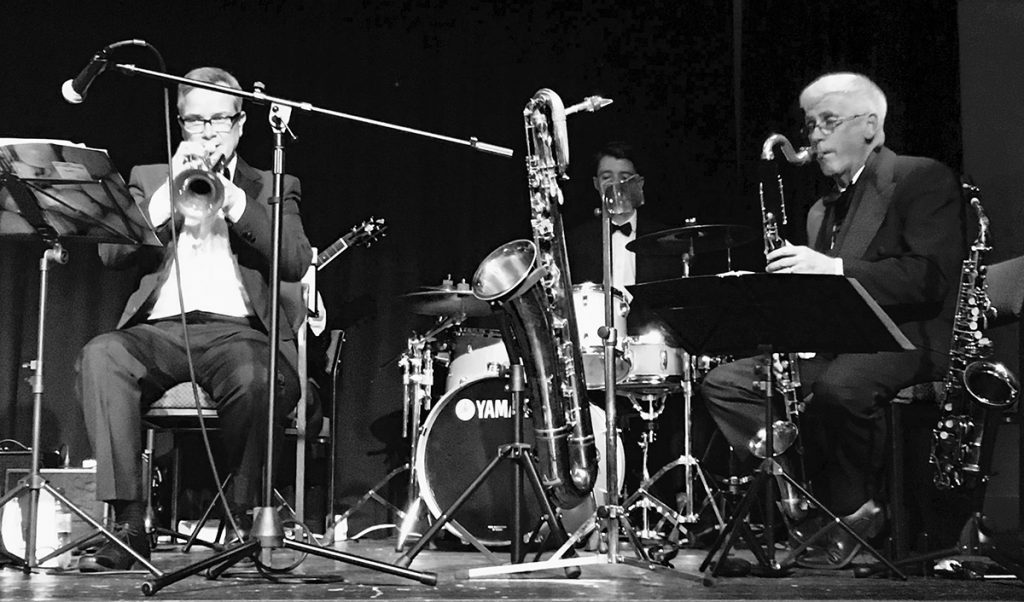 We had a great gig at the Annual Summer Jazz Picnic on Saturday June 23rd in California …no not that California – California in Strathmiglo, playing some of the new album and perennial favourites to a packed house.
Thanks to the organising committee at Strathmiglo for such a superb event and for raising funds for the community hall.
Congratulations to Christine for her recent 1st Class Honours Degree!
Jerry Forde
The Twa Dugs, Burns Square – Ayr 3pm
High Society Trio, Dowhill Garden Room, 1 mile south of Turnberry 2pm
Djazzville (Guitar jazz quartet – Jerry Forde, Dick Lee, Ross Milligan and Graeme High)
Edinburgh Jazz and Jive Club, Heriots RC, Inverleith Row (off Bangholm Terrace), 8pm
Edinburgh Jazz and Jive
Heriots Rugby Club
@ 8pm
The Boat House, Maidens
Boat House Ardlochan Road Maidens
South Ayrshire KA19 8LA
Langton Jazz Festival
Dean Park Hotel
Chapel Level
Kirkcaldy KY2 6HF
7 to 8pm
Linlithgow Jazz Club
Queen Margaret Hall, St Michaels Presbytery, Blackness Rd,
Linlithgow EH49 7JA
15th June – Edinburgh Jazz & Jive Club
23rd June Strathmigo Summer Jazz Picnic
1st Dec. Jazz and Jive Club
29th Oct. The Boathouse, Maidens
23rd Feb. Jazz and Jive Club
This Scottish band was formed in 2012, drawing on professional and amateur musicians in and around the Edinburgh area. They all have a strong tradition in the Edinburgh/Scottish jazz scene from the 1950s onwards. They play a mixture of traditional jazz that will please those that are at home with the New Orleans-style or the Chicago of the 1940s…more'
Want to book us or know where we are playing next?
 Contact us by email.