Jerry Forde's New Phoenix Jazz septet formed in late 2011 from a wide range of musicians active in the serious and diverse jazz musical traditions. The band focuses on the period from the late 1800s to appropriate music up to the present day, concentrating on the first half of the 20th century. The band, through arrangements, transcriptions and compositions (produced by band members) specifically aims to continue the rich tradition of the vibrant, emotive and refined music of the period.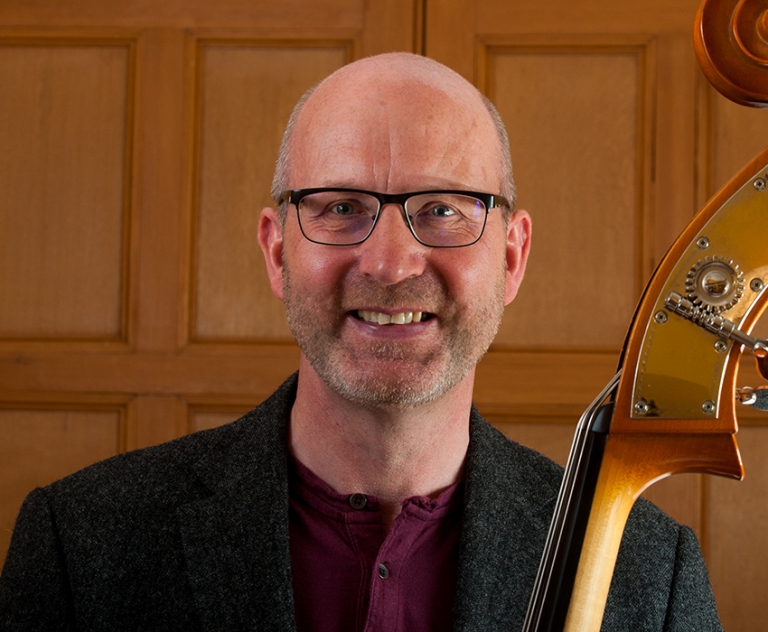 BAND LEADER / DOUBLE BASS
Jerry has been playing double bass since 1978, before which he played bass guitar in a variety of bands of various styles. He plays a bit of piano and is an expert on the pianola.
Jerry started his jazz playing career by sitting in with bands run by Jim Petrie, Mike Hart, Bill Salmond, Violet Milne and many others, thereafter joining Bill Salmond's Louisiana Ragtime Band in 1979 at the former Hopetoun Bar. In early 1982 he joined Swing 82 and was a full time member of this band until he left Edinburgh for a period in 1987. Swing 82 played, many residencies, clubs, and festivals including one in Eindhoven and a two-week trip to China.
During this period Jerry also played with Mike Hart's Scottish Society Syncopators, playing the Sacramento Jazz Festival and an eventful tour of Poland in 1986. Jerry was the bass player for the Francis Cowan duo/trio/quarter and other larger formats including the James Blast Microband, from 1981 to 1986. He is a member of Le Jazz Hot since 1989, and a former member of the Marcus Ford trio.
He plays double bass and bass guitar with Dr Lee's Prescription – original music and arrangements by Dick Lee (Dr Lee), and is also a member of Djazzville playing Django Reinhardt style jazz and the Pitchblenders.
Clarinet/Saxophones/Recorder
Dick gets involved in all kinds of music and everything associated with it, including writing, composing, arranging, playing, recording, producing and explaining in his recurring jazz lecture series. Dick is a winner of the BBC Radio 2 Big Band competition and has been the recipient of a number of Creative Scotland awards for composition and performance.
Dick not only plays, but transcribes, composes and arranges for New Phoenix Jazz from old, often scratchy recordings on 78s and YouTube. His most recent composition for the band is the infamous Bandleader Blues which makes regular appearances at our performances.
Dick's musical activities and accomplishments over many decades is far too extensive to mention here, but include work with Anne Evans on flute and piano, David Vernon on accordians, Dick Lee's Swingtet and Ali Affleck's Copper Cats and the Django inspired Djazzville with Ross Milligan, Graham High and Jerry Forde. There is a lot more information on www.dicklee.org.uk.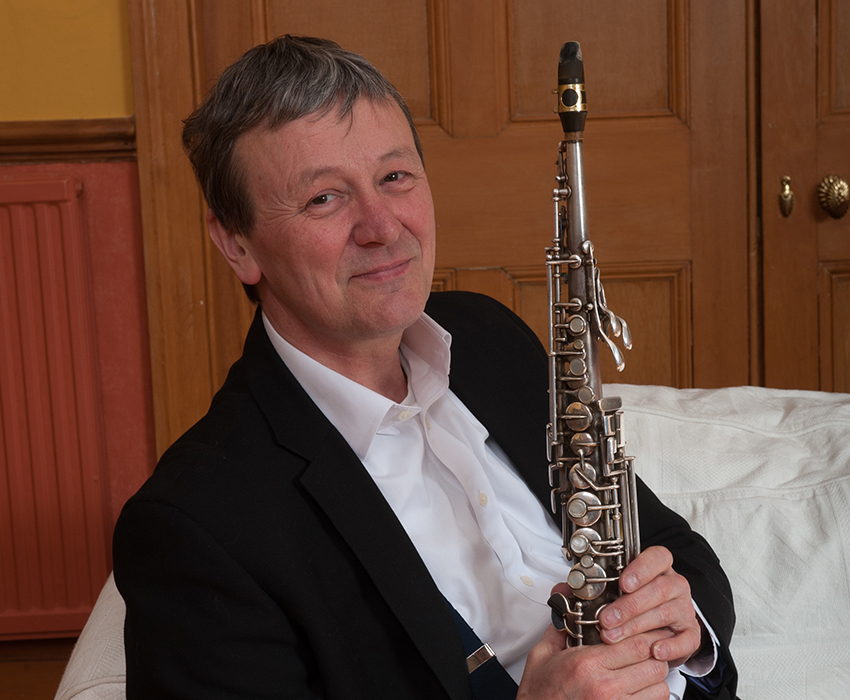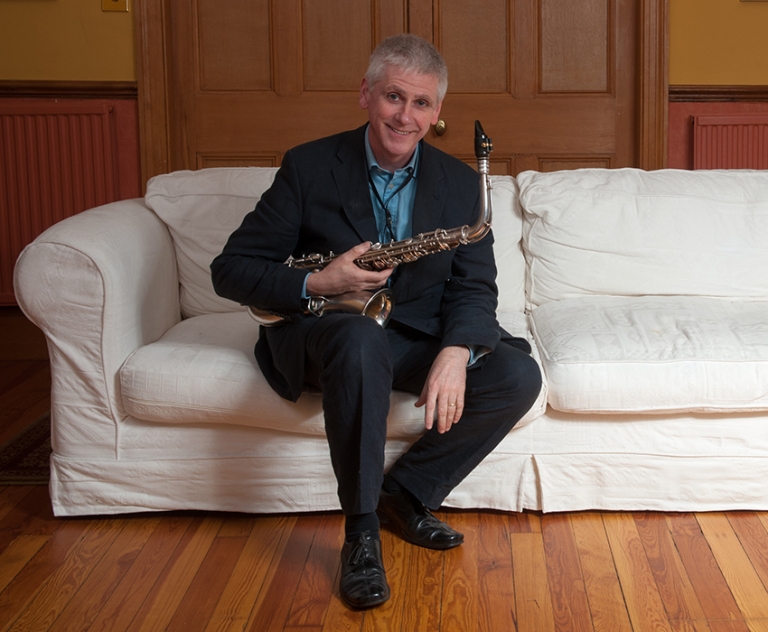 Clarinets/Saxophones/Flute
One of Europe's most versatile players, Martin has played with many ensembles in the Scottish jazz scene. A founder member of Le Jazz Hot (trio and big band with Brass Incorporated), he has had stints in Fat Sam's Band, the Tommy Sampson Big Band, the Dick Lee Septet and plays with Ken Mathieson's Classic Jazz Orchestra among others. Although always a clarinettist at heart he also plays almost all of the saxophone family from the bass saxophone to the alto. Other more exotic instruments include flutes, the tarogato and the C Melody sax. Martin plays a mean baritone!
You always get your money's worth out of Martin's playing and occasional 'singing' – by request only! He plays the full range from sweet and gentle to red hot, needs to be seen to be believed!
Lorne Cowieson studied jazz and orchestral trumpet at the Royal Conservatoire of Scotland (formerly RSAMD) where he gained a Masters degree in performance and was awarded the annual prize for chamber music.
Lorne has played with the Scottish National Jazz Orchestra since 2011 and appears regularly as a soloist on the Scottish jazz and big band scene, as well as playing in Cuban Son and other world music groups. He has performed at all of the major Scottish Jazz Festivals with both his own groups and guesting with others and is regularly featured with the World Premiere Quintet at Edinburgh's famous Jazz Bar. Working further afield in Britain and across Europe with musicians and bands such as Martha Reeves, Tam White, Emeli Sande, Konrad Wiszniewski, Brian Kellock, Stefan Maus, Euan Stevenson and the Ryan Quigley Big Band.
As a performer Lorne has many broadcast and recording credits including performances on BBC Radio 3 Jazz Line-Up and BBC Radio Scotland. Arranging credits include the Mercury nominated album The Great Eastern.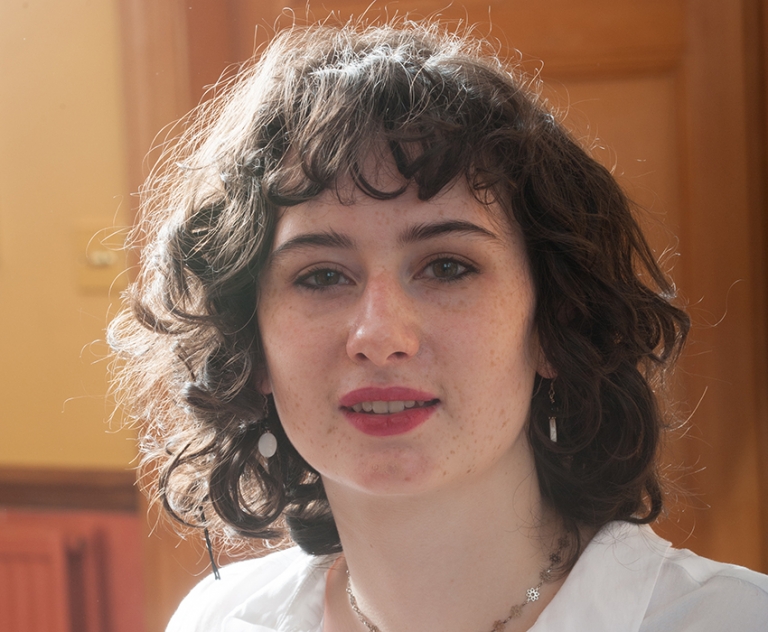 Christine joined New Phoenix in 2013 following a number of successful collaborations that year, including a performance on our 2nd album 'Symphonic Raps'. She is a university student at Edinburgh reading French and English language.
Christine has always had a passion for singing and also performs with choirs as well as her own band the Pitchblenders Quartet. She has a wonderful natural early jazz and blues voice beautifully covering numbers with New Phoenix as sung by Billie Holiday, Ella Fitzgerald, Nina Simone, Bessie Smith and many others.
Christine's wide ranging musical and singing interests covers old blues, vintage jazz, popular-style jazz and dance songs and many numbers from the 'Great American Songbook', a golden age of music, lyrics and style! She also performs funk, R&B, Latin and soul tunes including great songs and ballads from the 1960s.
Arch-Top Guitar and Banjo
Phil Adams plays banjo and vintage arch-top guitar with New Phoenix Jazz as well as producing arrangements and transcriptions. Phil is originally from north London and via Penicuik and Peebles now lives in sunny Leith with his wife and variable numbers of daughters. Like most late baby boomers who aspired to play the guitar, Phil's major influences include Kenny Burrell, and Phil also got help with his Freddy Green rhythm licks in the 1980s from Acker Bilk's piano player Stan Greig.
When Phil moved to Scotland he joined Swing 90 and played with them , along with Dick Lee until 2002. He has played with larger groups playing jazz and swing music, he is 50% of The Sappers with Dick Lee, a faux big band comprising clarinet and guitar, an original member of Dr Lee's Prescription and a founder member of the Pitchblenders.
Phil took up his banjo odyssey around 2001 and has been used on gigs on The Maid of the Forth and at the Royal Highland show amongst many others including on New Phoenix Jazz ragtime numbers.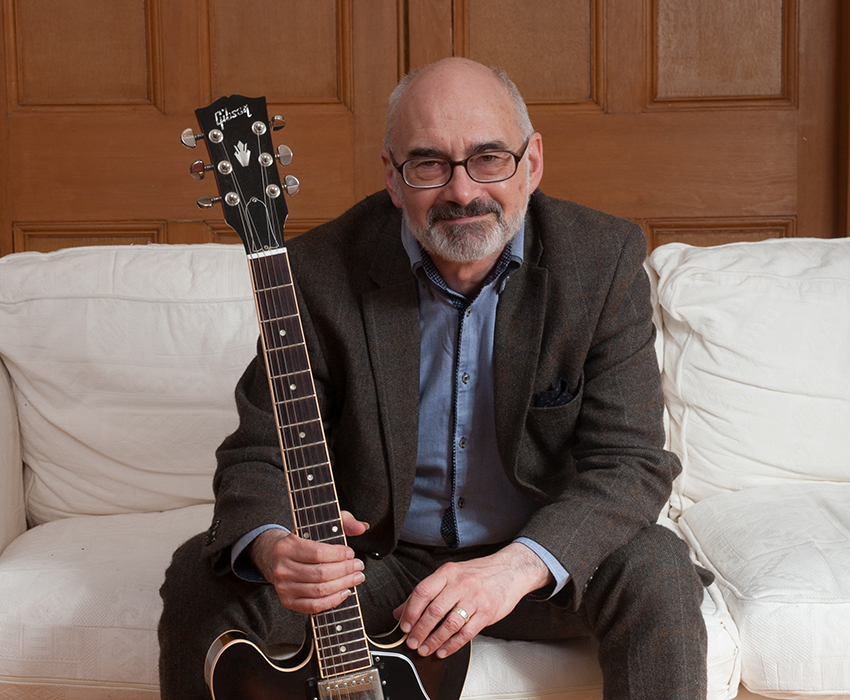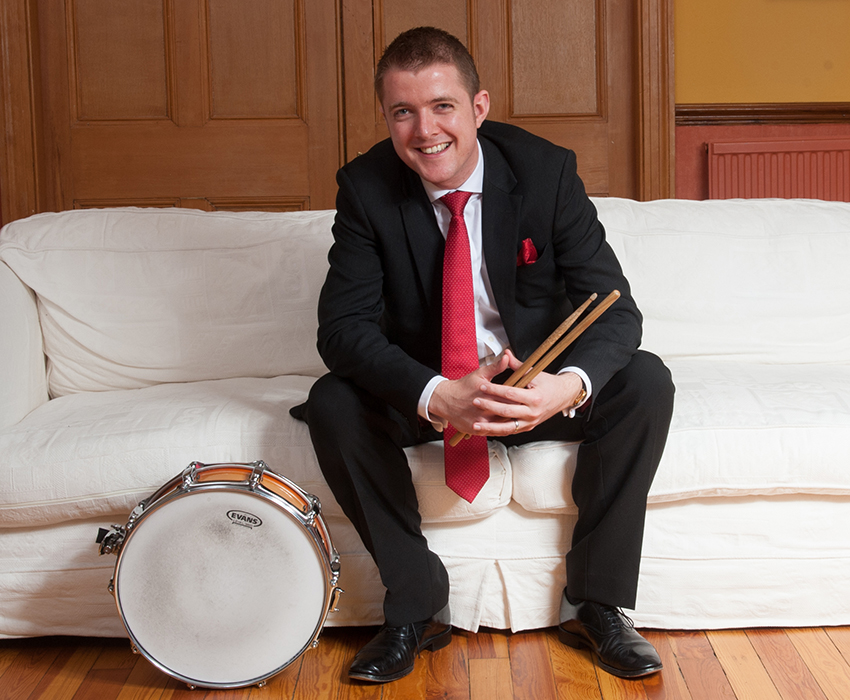 Jack Wilson started playing drums when he was 14 and had his first gig with the West End Jazz Band when he was 15. Jack is a much sought after drummer on the Scottish jazz scene and is very busy playing music when his day job allows. Big influences on Jack's playing include some of the American big hitters such as Gene Krupa, Ray Baudac and Buddy Rich, amongst others.
Jack plays an authentic early jazz style whilst also bringing his own style to his playing. He plays a regular Saturday residence at Avant Garde in Glasgow with Dave Wilson's Uptown Shufflers and has played with the Maid of the Forth Stompers. As well as early and traditional jazz, he also plays with the ceilidh band North Shore and supports amateur theatrical productions. Amongst these diverse styles, Jack's passion is playing with smaller jazz groups, playing the music of the 1920s, 30s and 40s. He has played with jazz groups such as the Nova Scotia Jazz Band and Mike Hart's Festival All-Stars.
Jack joined New Phoenix Jazz in 2013 and is a mainstay of the band and a great exponent of the earlier jazz drumming styles.
Bill trained as a cathedral chorister and then studied music at Edinburgh university. He is a member of a very large family that was voted Britain's most musical family in 1994 by Radio 2's Terry Wogan and Ken Bruce. After a thrilling career in teaching including twelve years as a prep school headmaster, Bill now devotes his time to piano, singing, composing and arranging. As a jazz trombonist he is proud to have played with many of Scotland's finest jazz musicians and looks forward to playing with Jerry Forde's New Phoenix Jazz Band whilst Dick Lee is on sabbatical.